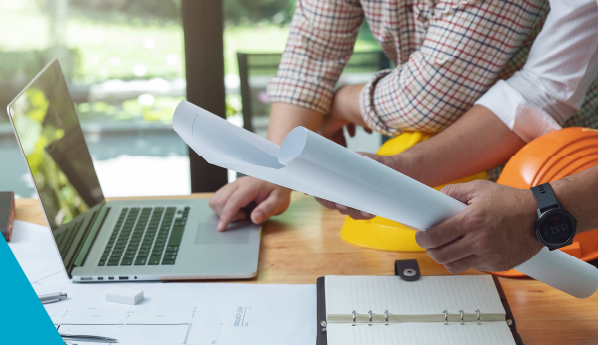 Get More Time Back in Your Day to Pursue the Right Opportunities
Don't waste time on the wrong accounting workloads. Focus on what really matters for the future of your professional services firm.
Get More Time Back in Your Day to Pursue the Right Opportunities
Every year, Deltek surveys hundreds of Architecture and Engineering firms to evaluate the health of the industry. Though specific to A&E, this year's results contain insights that apply to almost everyone in professional services. In terms of accounting:
The majority of firms said that finding and retaining qualified staff was their top financial challenge.

Increasing profitability and managing growth were their next top challenges.

Overhead costs increased by an average of 5% last year, and by 11% at smaller firms.
These three points describe the situation at a lot of professional services firms: lacking adequate accounting staff, they struggle to keep up with high-level financial activities. Yet despite having an insufficient workforce, their operating costs rise year after year.
How does this happen? Inefficiency. When firms try to do more with less, the results are underwhelming across the board. It's a classic example of stretching something too thin – spending too much on low-value tasks and not enough on what really matters. And it's getting worse. Turnover has increased significantly the last two years according to Deltek, but firms report they're struggling to attract enough accountants.
Dire as this situation may seem, particularly at firms already struggling with finance, the solution is surprisingly simple. Remember, there's more than one way to hire an accountant.
Saving Time While Excelling at Accounting
Accountants can work in-house, but they can also work in an outsourced capacity. Outsourced accounting has many advantages – cost cutting, scalability, flexibility, etc. – but for many professional services firms, the biggest is the ability to fill gaps in their accounting staff whenever and however necessary.
But the advantages go beyond that. Outsourcing doesn't just round-out an accounting team; it also enables the team to send their least-wanted workloads elsewhere. That might include payroll, AR collection, or revenue recognition: anything that takes more time and resources than the in-house accounting team cares to apply.
The time that outsourcing saves is arguably the biggest asset it offers By solving the top financial challenge in professional services – staffing adequately – accounting teams can focus all their attention on their next two challenges – increasing profits and sustaining growth.
Professional services firms are notorious for neglecting business development and for lumping together sales with project management. With outsourced accounting in the mix, firms can start to give revenue-generating initiatives the attention they deserve (and require). The same goes for anything else strategic, complex, or innovative a firm wishes it hard more time for.
Take a critical look at the accounting processes within your own firm. Do you have the resources necessary to get everything done? Are you consistently hitting your targets? Have you been able to recruit the accountants you need? Explore the answers to these questions with a full-service outsourced accounting firm that specifically serves professional services. Contact Ximplifi. 
Check out the latest Deltek. | Clarity Architecture & Engineering Industry Study Report here.
10 Signs You've Outgrown QuickBooks
Frustrated with QuickBooks? Download my article to determine if you need a more sophisticated system to meet your needs.
Contact Us.
Get in touch with us and we will get back to you.