Blog
Read the blog posts below to learn more about becoming Ximplified!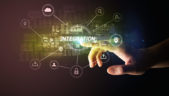 Do Your Apps Integrate? Don't Overlook This Key Capability When your vacation rental management business goes searching for the right piece of software, you consider lots of criteria: the features and functions, the interface, and the cost are usually the top priorities. But that list ...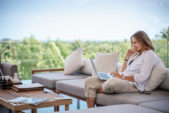 What to Look for in an Outsourced Accounting Firm Here's a common misconception about outsourcing: Any firm you choose must be better than what you already have. People assume that once they've selected an outsourcing firm, their problems are solved. But some firms are better ...
10 Signs You've Outgrown QuickBooks
Frustrated with QuickBooks? Download my article to determine if you need a more sophisticated system to meet your needs.
Contact Us.
Get in touch with us and we will get back to you.