About Ximplifi.
Your business isn't your job, it's your life! Old accounting and finance methods and outdated technology does not cut it! Luckily, Ximplifi offers a better way. A boutique accounting firm with Big 4 experience, Ximplifi offers accounting software consulting and implementation, along with premium full-suite outsourced accounting services and CFO advisory. Check out more below about how we can Ximplifi your life:
System & Process Improvement
We work hard to lay a Ximplified accounting foundation for you and your company:
Step 1: Get to know your business & identify pain points.
Step 2: Make system recommendations and demo cloud based solutions to transform your finance function.
Step 3: Get Ximplified through training & implementation.
Let us sweat the details so you can run your business. Accounting services include:
Sales invoicing & AR collection

AP bill entry and payment

Bank reconciliations

Fixed assets

Sales tax compliance

Full-service payroll and benefits management

Financial statement preparation, including consolidation
Finance & Business Advisory
After we Ximplifi your accounting, we provide the financial expertise necessary to grow your bottom line:
Financial review and coaching

Budget preparation

Key Performance Indicator development and analysis

Dashboard building

Cash projections

Financial modeling

Business planning

Financial ratio analysis

Pricing strategy
Why Ximplifi?
Whether it's outsourcing your accounting services, transforming your finance function with newer or better technology, or getting expert advisory services, Ximplifi is here to help! 
We keep it Simple
We leverage technology to help you do more with less.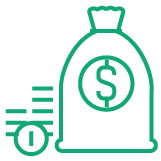 Industry Expertise
Decades of experience allows us to provide industry specific expertise.

Expert Advice
Get the financial coaching you need to grow your bottom line.

Powerful Software
We go beyond Quickbooks with AICPA preferred Sage Intacct.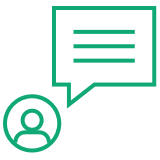 Exceptional Service
Six-star concierge customer service.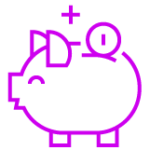 Stress-Free Books
Never have messy books again!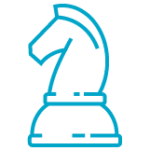 Financial Control
Reduce the risk of fraud to your organization.

Professional & Certified Team
Rest easy knowing you work with the best.
Accounting and Finance Tools that Keep Up with Your Business
Sage Intacct is Ximplifi's preferred financial management solution. Sage Intacct's core financials automate critical processes, reduce spreadsheet headaches, and give you greater visibility into your real-time business performance.
10 Signs You've Outgrown QuickBooks
Frustrated with QuickBooks? Download my article to determine if you need a more sophisticated system to meet your needs.
Blog & Resources.
Browse the articles and resources below to learn more about becoming Ximplified!
Four Key Issues to Address Before Implementing a New Vacation Rental Accounting System The decision to implement an enterprise-class vacation rental accounting system is a…
The Power of the Cloud in the Time of Covid-19 Few technologies are better suited to meet their moment in history than the cloud during…
Vacation Rental Accounting Software for the 21st Century by Sage Intacct and Ximplifi
VRAccountant - Your Virtual Accounting Assistant Connecting Guesty with your Accounting Software
How One Vacation Rental Firm FINALLY Solved the Trust Accounting Problem
We Love Technology.
Here are some of our favorite partners with apps that promise to Ximplifi.
Contact Us.
Get in touch with us and we will get back to you.