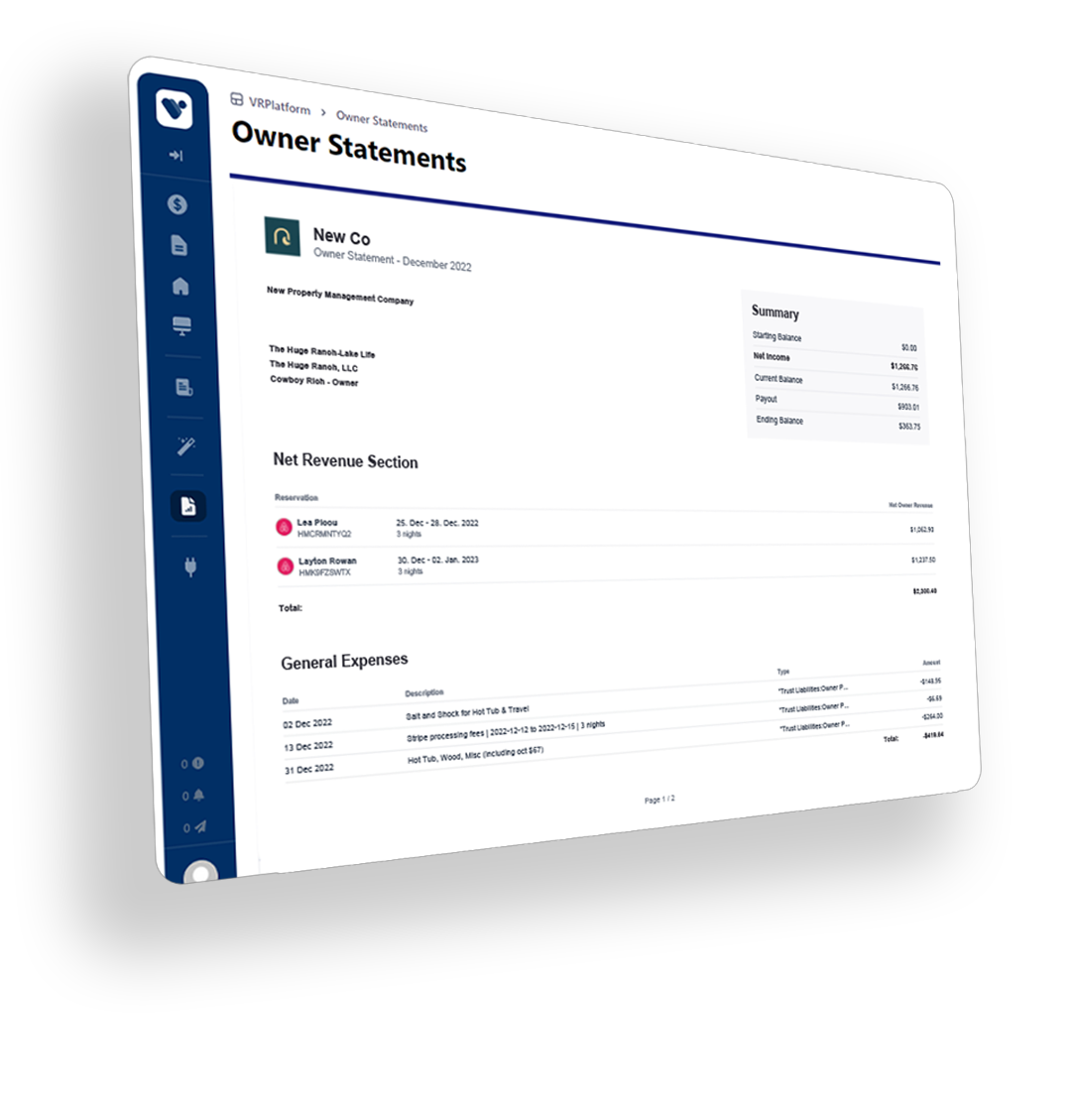 Owner statements will never be the same
Prepare and pay out monthly statements in a few clicks with the Owner Portal in VRPlatform.
Automatically sort revenue, management commissions, and owner expenses in an easy-to-use report builder
Cloud-based, secure portal for managers and owners
Post payments via ACH in minutes
See when funds have been transferred
Give owners instant access to monthly statements
See invoices, payments, and other reservation data automagically flow into place
VRPlatform integrates your property management system, OTAs, and merchant processors with QuickBooks Online, Xero or Sage Intacct.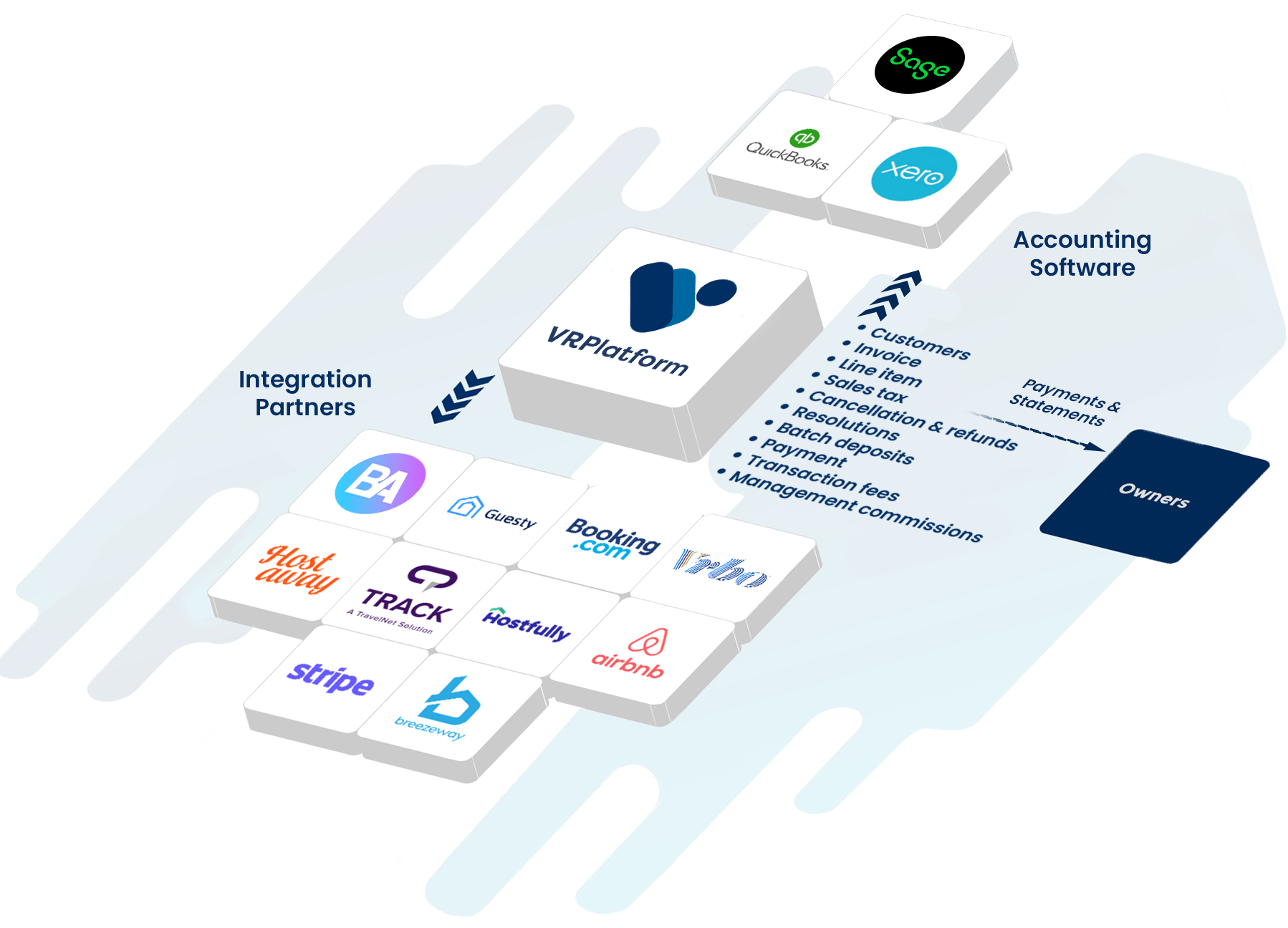 VRPlatform® streamlines these processes:
Data transfer between your vacation rental property management platform & accounting software
Posting & updating guest invoices
Posting management fees & owner commissions
Reconciliation of Stripe or Airbnb deposits
Creating & sharing monthly owner statements using flexible online portal
VRPlatform was built with flexibility in mind to allow for customized setup to facilitate the tedious task of trust accounting.
VRPlatform posts payments from Stripe & Airbnb daily and even batch deposits to your bank ledger to make reconciliations easy. 
Get hours back in your day to free up you and your team to focus on guests and owners to increase revenue and profits. 
With revenue, management commissions and owner expenses recorded automatically, owner statements are a breeze and paid via ACH in minutes.
Whether using Quickbooks or Sage intacct, integrate with other cloud based tools to save even more time.
Control how revenue flows to accounts and the owner and keep your systems in sync.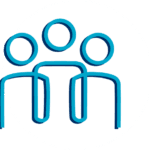 Looking to scale your vacation rental business with outsourced accounting services?
Our full-service accounting solution provides you with trust accounting services, statement preparation, accounts payable, payroll and benefits management, and so much more.
What is a Best-In-Class Approach?
Integrate the solutions best suited for each critical area of your business.
When it comes to meeting the dynamic and diverse accounting requirements for vacation rental management companies, full-suite solutions often fall short.
By taking a "best-in-class" approach instead, we are able to help our clients integrate their technology stack for more streamlined processes that give them the freedom to scale.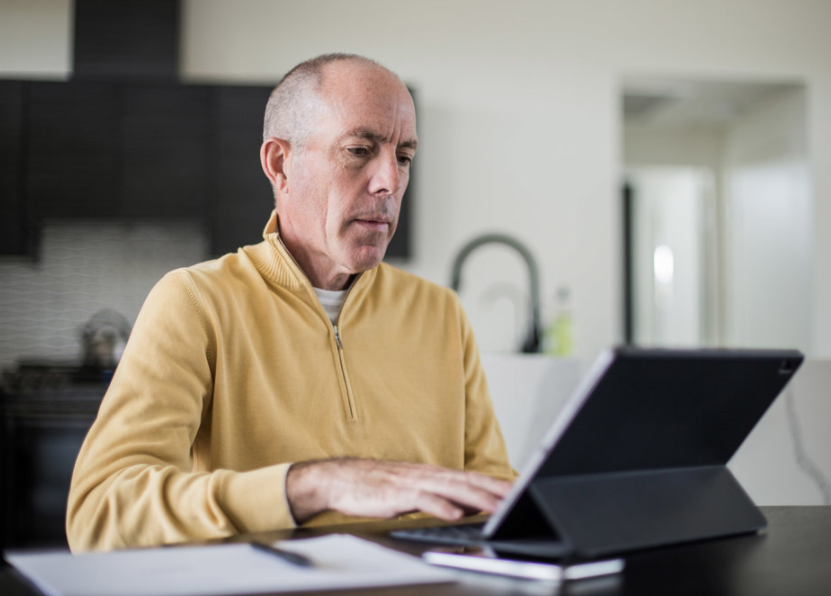 "We are thrilled to find a partner that understands our business. The financial aspects of managing nearly 40 short-term rentals in a booming market became overwhelming for our small office and the Ximplifi team was able to take over seamlessly."
- Robert Brada, Co-Owner of Homestead Modern
Ready to dig in?
Check out our FAQs or feel free to contact us!
Contact Us.
Get in touch with us and we will get back to you.