We Keep It Simple
We work hard to make sure your processes and systems are set up to be lean, mean and Ximplified.
Fixed Prices
No hourly charges, no surprises!  We tailor bundled packages including Ximplifying apps and accounting services.
Expert Advice
Our highly experienced team draws on their vast experience to provide software solutions to help you conquer your most complex financial needs and the expert advice to drive business decisions and success.
Powerful Software
As a partner of the best-in-class financial management solution, Sage Intacct, and several other time-saving applications, we provide a suite of powerful software to make sure accountings tasks remain a breeze and financial reporting is timely, accurate and in-depth.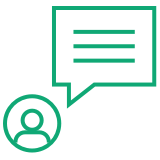 Exceptional Service
Absolutely nothing is more important to us than exceptional customer service. All Ximplifi professionals have a passion for customer service and work hard to ensure we exceed every client's expectations.
Stress-Free Books
Never worry about messy books, untimely or inaccurate reporting again. Ximplifi uses best practices and standard operating procedures with the appropriate oversight and review to ensure your books are clean and accurate.
Financial Control
Protect your assets and reputation. According to The Association of Certified Fraud Examiners', companies with fewer than 100 employees are more vulnerable to fraud due to their lack of internal controls. Ximplifi implements the best practices, controls, oversight and reviews necessary to reduce the risk of fraud to your organization.
Certified Team
Say goodbye to recruiting fees, bad staff, training costs and overhead. Each client is assigned a dedicated team of professional & trained accountants and at least one certified professional accountant with the appropriate levels of experience and expertise to meet the needs of your business.
Contact Us.
Get in touch with us and we will get back to you.