Our Story
Jesse Ehret, Ximplifi's Founder and CXO, has always been passionate about using technology to simplify processes and advising small and medium-sized businesses. As the CFO of a small luxury real estate company, Cuvée, Jesse was determined to automate manual tasks and eliminate the wasteful piles of paper slowing down their processes. Using several solutions that Ximplifi partners with today, Jesse transformed Cuvée's financial department and Cuvée remains a Ximplifi client today.
Knowing there were many companies struggling with technology, processes, lackluster financial reporting and financial advisory services, Jesse founded Ximplifi in 2018 along with Jennifer Liddell and Adam Laney, both former colleagues from PwC. Today, Ximplifi's team of financial professionals work together in the mission:
To provide the highest level of customer service and financial advisory to empower business owners to drive business decisions for success.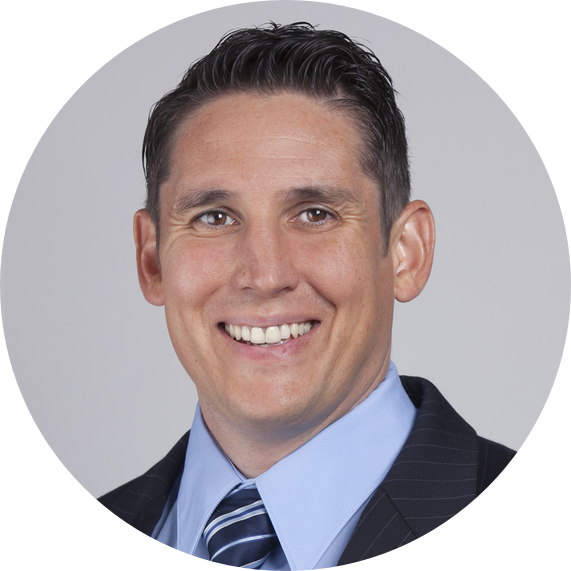 Jesse King Ehret, CPA
 Founder & CXO 
Certified Public Accountant
Member: American Institute of Certified Public Accountants
Jesse Ehret's passion is serving clients, transforming their accounting and finance functions, and seeing his clients experience greater success. As the practice leader, Jesse leads the vision for excellent customer service and superior financial reporting and advisory.  He has a keen focus on developing as a leader and developing other leaders, business development, and operating efficiencies. With four little kiddos at home, efficient processes at work are key to balance at home!
Jennifer Liddell
Director of Client Solutions
Certified Public Accountant
Member: American Institute of Certified Public Accountants
Jennifer spent nearly two decades in public accounting serving a wide variety of public and private clients in several industries managing audits of multi-billion dollar corporations and advising companies on complex accounting matters, internal controls, and SEC reporting requirements. Jennifer's passion is client service and developing solutions to the unique needs of growing businesses to empower their success. As the leader of Ximplifi's implementation and onboarding team, Jen ensures clients are set-up for success from the beginning. She has a proven track record of building and developing high performing teams to support the needs of growing companies. On weekends, you can find her working in her garden, perusing local farmer's markets and stocking up on library books with her husband and kids.
Adam Laney, CPA
Director of Client Success
Certified Public Accountant
Member: American Institute of Certified Public Accountants
Adam Laney spent over five years with PwC serving clients across a variety of industries ranging in size from Fortune 500, multinational corporations to small, private equity-owned companies. As the leader of Ximplifi's outsourced accounting services team, Adam works to ensure our client's processes and reporting are of the utmost quality, and customer service is second to none. Adam has a deep understanding of financial processes and controls, and he's passionate about dissecting those processes, identifying opportunities for improvement and optimizing software to automate mundane tasks. Adam spends his free time trying to keep up with his black lab, Jake.
Michael-Scott Lester, CPA
Managing Partner Ximplifi Florida
Certified Public Accountant
Member: American Institute of Certified Public Accountants
Michael spent nearly 13 years in public accounting with PricewaterhouseCoopers, including just over two years abroad in Dublin, Ireland.  Michael has experience across a broad spectrum of industries including real estate, technology, asset management and other industries and clients ranging in size from large global multi-national corporations to small private partnerships.  Michael's passion is helping clients achieve their financial goals, simplify processes through automation, develop strategic initiatives and implement technology solutions.
Ready to join our team?
Are you passionate about accounting and finance, get excited about helping companies succeed, love using technology to drive efficiencies and improve processes? Contact us today to see if you might be a good fit to join our team!
Contact Us.
Get in touch with us and we will get back to you.