Simplify Vacation Rental Accounting with Guesty x VRPlatform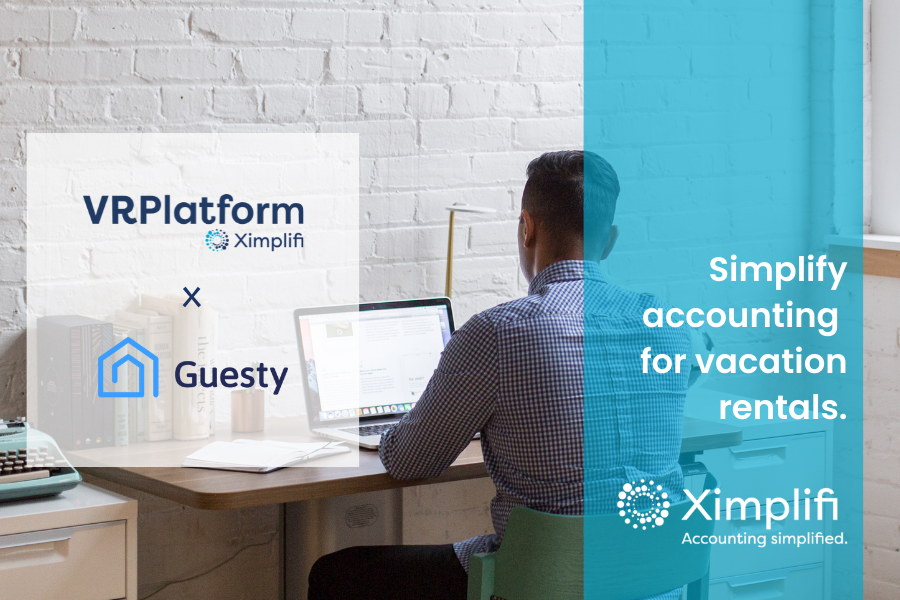 Automation solves a vacation rental management firm's biggest accounting challenges. Explore this accessible, affordable solution.
Guesty: A Vacation Rental Management Solution
Established in 2013 by twin brothers Amiad & Koby Soto, Guesty is an end-to-end hospitality operations platform built to optimize and automate every aspect of your hospitality operations. With advanced technology, industry-wide expertise, and a team of 200+ engineers, Guesty saves time, maximizes revenue, and keeps your business ahead of the curve. Their goal is to help property managers save time by simplifying the complex operational needs that property managers face on a daily basis – from guest communication to task assignment to payment processing. The company plans to continue investing in growth and technology, including increasing use of machine learning and artificial intelligence in the platform. Plus, with a large marketplace of integrations, users can seamlessly sync external management tools with their Guesty account and access guides and resources to make the integration process as straightforward as possible. Now, you can also find VRPlatform by Ximplifi on the Guesty marketplace.
Ximplifi X Guesty
Customers have eagerly awaited this integration that will save them countless hours of manual data entry.
Ximplifi first learned of Guesty at a VRMA conference and began working with some of their clients to provide outsourced accounting & CFO advisory services using a "best-in-class" approach. "Guesty has a modern platform that's intuitive and people love to use. Combine this with great data, integrations and easy-to-use open API, we knew it would be a great partnership" said Ehret. Using the best-in-class approach, Ximplifi allows its clients to have the best of both worlds:  a state-of-the-art rental management platform to drive bookings & operations combined with the accounting system that best fits their needs.  Whether it's easy-to-use QuickBooks Online or the more sophisticated Sage Intacct, VRPlatform by Ximplifi automates tedious accounting tasks and simplifies trust and operations accounting to help property managers save time, keep their books up to date and accurate, and achieve better clarity into the financial performance of their business.'
Watch the video below to learn how the Guesty x VRPlatform integration works.
Vacation Rental Accounting Just Got Easier
Happy clients with a growing bottom line! With Guesty's vacation rental management platform to drive rental revenue growth combined with Ximplifi's VRPlatform integration platform and outsourced accounting teams, clients have peace-of-mind and more time to scale their business.
"When I think about where our business really took off, it starts with our Guesty partnership and integration and the exposure brought to us on the Guesty Marketplace. It's been great working with a forward thinking partner that shares so many values:  innovation, best-in-class, customer-first thinking, and on and on," Ehret said. "The product and its open API are second to none, with a team that supports their partners and ensures their success. There's not a client we have in our portfolio that hasn't grown 30-100% or more since combining our services."
Click here to learn more about VRPlatform for vacation rental accounting automation.
10 Signs You've Outgrown QuickBooks
Frustrated with QuickBooks?
Download my article to determine if you need a more sophisticated system to meet your needs.
Contact Us.
Get in touch with us and we will get back to you.