Outsourced Accounting: The Secret of Successful Vacation Rentals
Why do successful vacation rental businesses outsource their accounting? Because they see all the risks and hazards of the alternative.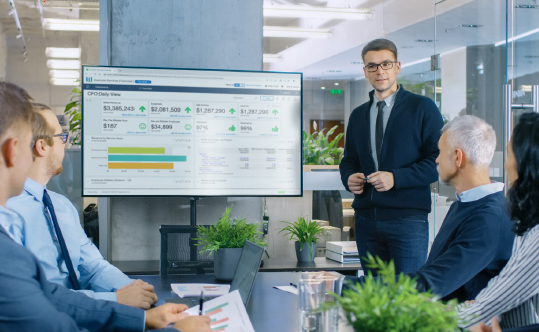 Outsourced Accounting: The Secret of Successful Vacation Rentals
What differentiates successful vacation rental businesses? Many people assume it's about having a portfolio of beautiful homes to rent in ideal locations. Others think it's about how you market the properties or handle the maintenance. All these things are important, of course, but the answer is more basic: accounting.
How well a business – vacation rental or otherwise – manages its money largely determines how long it lasts. Financial mistakes can sink an otherwise strong operation, just as financial excellence can put one on a path of continued growth. Too many vacation rental operators underestimate the importance of accounting to everything else they do – and pay a bigger price than they realize.
That price comes when they decide NOT to outsource their accounting needs. Operators conclude that outsourcing is unnecessary or too expensive and carry on with in-house accounting assuming that everything's fine. But it's not fine. In fact, the decision not to enlist accounting assistance puts a ceiling on their own success. Here's how:
Spreading Resources Too Thin
Vacation rental accounting represents a major workload to do (and do correctly) on top of everything else property management requires. There may be few resources – in terms of time, money, staff, expertise etc. – to apply to accounting, making it a frustrating and time-consuming process that distracts from other objectives. Outsourcing ensures there's enough resources for everything, whereas keeping it in-house means it will always feel like an obstacle.
Repeating the Same Mistakes
With limited resources for in-house accounting, the risk of errors and omission is high, as are the consequences if things like security deposits and refunds aren't handled correctly. Accounting mistakes force a business to scramble, and all it takes is one to shred the bottom line. Outsourcing accounting to a team of experts makes errors far less likely; continuing as normal guarantees they will happen again.
Missing Key Insights
Financial data is full of important business insights – both positive and negative – but it takes a trained eye, the right techniques, and plenty of time to find them: more than most vacation rental businesses have available. Consequently, they treat accounting like an obligation instead of an opportunity. Outsourcing, on the other hand, is designed to supply a steady stream of insights based on what operators want or need to know.
Leveraging the Wrong Tech
Common accounting software like Quickbooks can complicate vacation rental accounting, particularly around trust accounting and financial reporting. However, upgrading to something better raises questions about ROI and requires a lengthy learning curve. Vacation rental businesses could be stuck with accounting software they've outgrown, or they could partner with an outsourced accounting firm that leverages best-in-class technology for everything it does.
Successful vacation rental firms prioritize accounting, which is why they outsource it as well. They recognize the advantages of having a full service outsourcing firm – not just a CPA or bookkeeper – in their corner with expertise in the particulars of vacation rentals. Just as importantly, they acknowledge the challenges of conducting exceptional accounting in-house. When you're ready to differentiate your own vacation rental business, contact Ximplifi.
10 Signs You've Outgrown QuickBooks
Frustrated with QuickBooks? Download my article to determine if you need a more sophisticated system to meet your needs.
Contact Us.
Get in touch with us and we will get back to you.