5 Architectural & Engineering KPIs You Must Measure
Learn what 5 Architectural & Engineering KPIs are helping firms improve profit, cash flow and financial maturity in today's highly competitive market.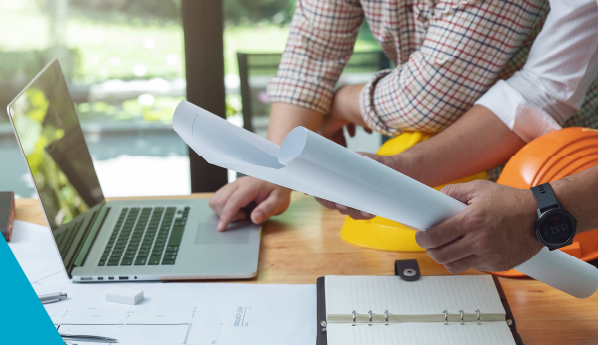 5 Architectural & Engineering KPIs You Must Measure
What professional services organization doesn't want to achieve greater financial success? For architectural and engineering firms, today's market demands that you keep profit margins high if you want to keep pace with the competition. However, financial maturity is not just about crunching numbers; you must be able to measure performance across all business areas. In other words, anything that impacts the business impacts profits.
How do PSOs improve profits and cash flow? Download this white paper, Five Key Performance Indicators for Great Financial Success, to learn how to get there.
Here are five of the most important architectural & engineering KPIs that help you fuel profits and growth:
Billable Utilization
Billable utilization is often the most measured performance indicator. In your quest to maximize it, make sure that you are not missing the opportunity to also examine it in conjunction with overall revenue. Profit per person becomes even more illuminating when analyzed along with other indicators such as backlog and size of sales pipeline. Then it becomes possible to measure opportunity and workload balance, informing critical decisions such as whether to expand or contract your workforce.
Project Overrun
When projects come in above budget projections, they can adversely affect your profits in terms of both time and costs. To minimize project overruns, it is critical to plan for and budget for inevitable changes in project scope. Be sure to set targets for average service discounts, non-billable project hours, and other miscellaneous revenue leakage.
Project Margin
Regardless of whether your projects are fixed-price or based on time and materials, it is important to focus on maximizing project margin. Project margins should be continually calculated during and after completion. Organizations that sell and deliver services at higher profit margins are the ones that not only are more profitable today but also grow faster and are able to invest more in the future.
Annual Revenue per Billable Consultant
This key metric measures the organization's total revenue divided by the number of billable consultants. This will help ascertain consultant productivity but becomes an even more powerful metric when viewed in relation to labor cost. Ideally, the revenue per billable consultant should be at least one to two times the fully loaded cost of the consultant. For engineering and architecture firms, the multiplier should be closer to three or more.
Annual Revenue per Employee
Unlike annual revenue per billable consultant, annual revenue per employee measures overall organizational effectiveness across all types of employees. Once you know the average cost per employee, profits can be calculated based on the difference between cost per employee and revenue per employee. For a medium-sized professional services organization, the goal should be at least $230k per billable consultant and $180k overall for all employees.
Next Steps
Want to learn more about these metrics and how they can help you increase profits for architectural and engineering firms? Ximplifi can show you how to set targets for each of the five indicators and how to analyze those measures across your entire organization.  Download your copy of our informative white paper today and contact us for a personal discovery call to discuss your challenges, goals and options. You'll be glad you did.
10 Signs You've Outgrown QuickBooks
Frustrated with QuickBooks? Download my article to determine if you need a more sophisticated system to meet your needs.
Contact Us.
Get in touch with us and we will get back to you.